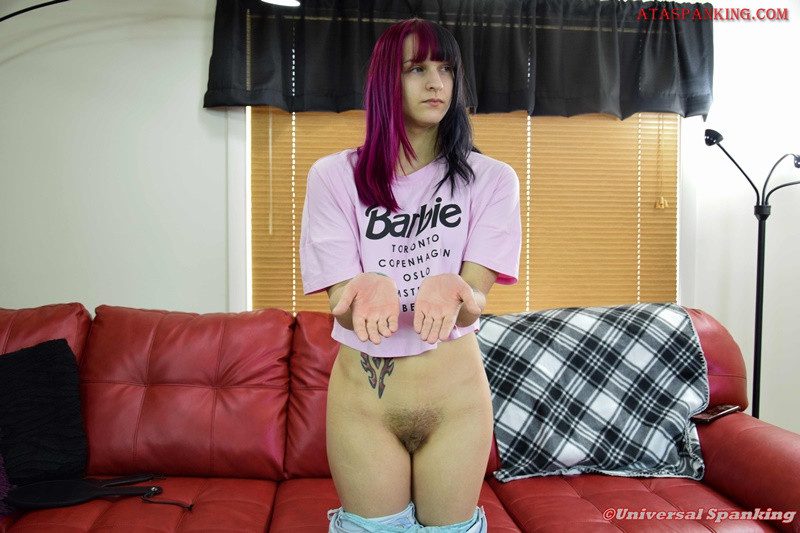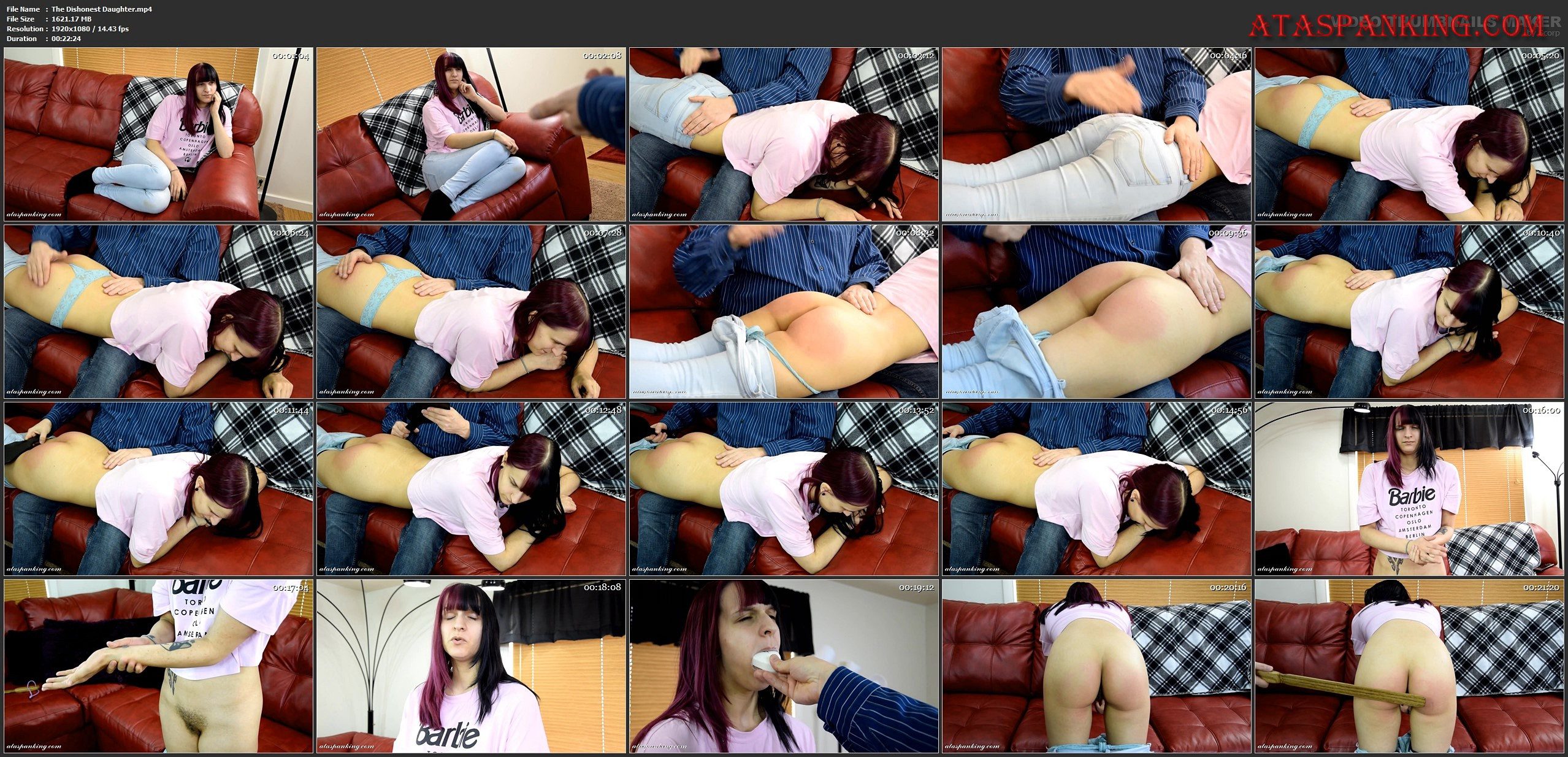 Aimee Morgan has made a few mistakes in her day, but not telling the truth to her step-father turned out to be one of the biggest mistakes that she's ever made! A note was found at Aimee's house and her step-dad confronted her about it. What was written included some perversion and seemed to be written to an older man. Aimee denied that she'd written the note even though it was clearly in her handwriting. Her step-dad could sense the defiance and he instructed her to stand up and lay herself over his knee for a step-father/step-daughter discussion!
The spanking starts over her jeans though those are soon pulled down so Aimee's step-father can focus on smacking her bare cheeks. It's so embarrassing for Aimee to have to be spanked over the knee, but her step-dad is not going to put up with dishonesty, in fact he's going to make a point to correct her before she starts making bigger mistakes. Aimee knew that she was in big trouble and having her panties pulled down so she could take swats with two leather paddles confirmed the seriousness of the situation!
Since Aimee decided to write filth in a note to an older man, her step-father decided to strap her hands with a leather tawse. And because she lied, because she spoke untruths out of her mouth, she was given a stern mouth soaping! Correction could not be more important when mistakes are made, Aimee's step-dad also instructed her to bend over and she was given strokes with a wooden licken' stick. This was a very thorough punishment for Aimee and it would be of the greatest importance that she stay on her best behavior, being obedient in every action and telling the truth at all times!
File Name : The Dishonest Daughter.mp4
File Size : 1621.17 MB
Resolution : 1920×1080
Duration : 00:22:24
http://95.215.205.103/06480e7e58a2ab90/The_Dishonest_Daughter.mp4