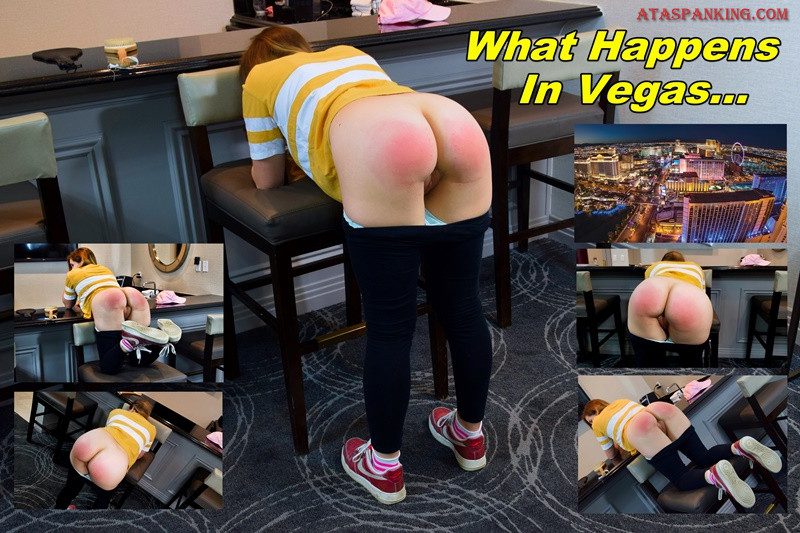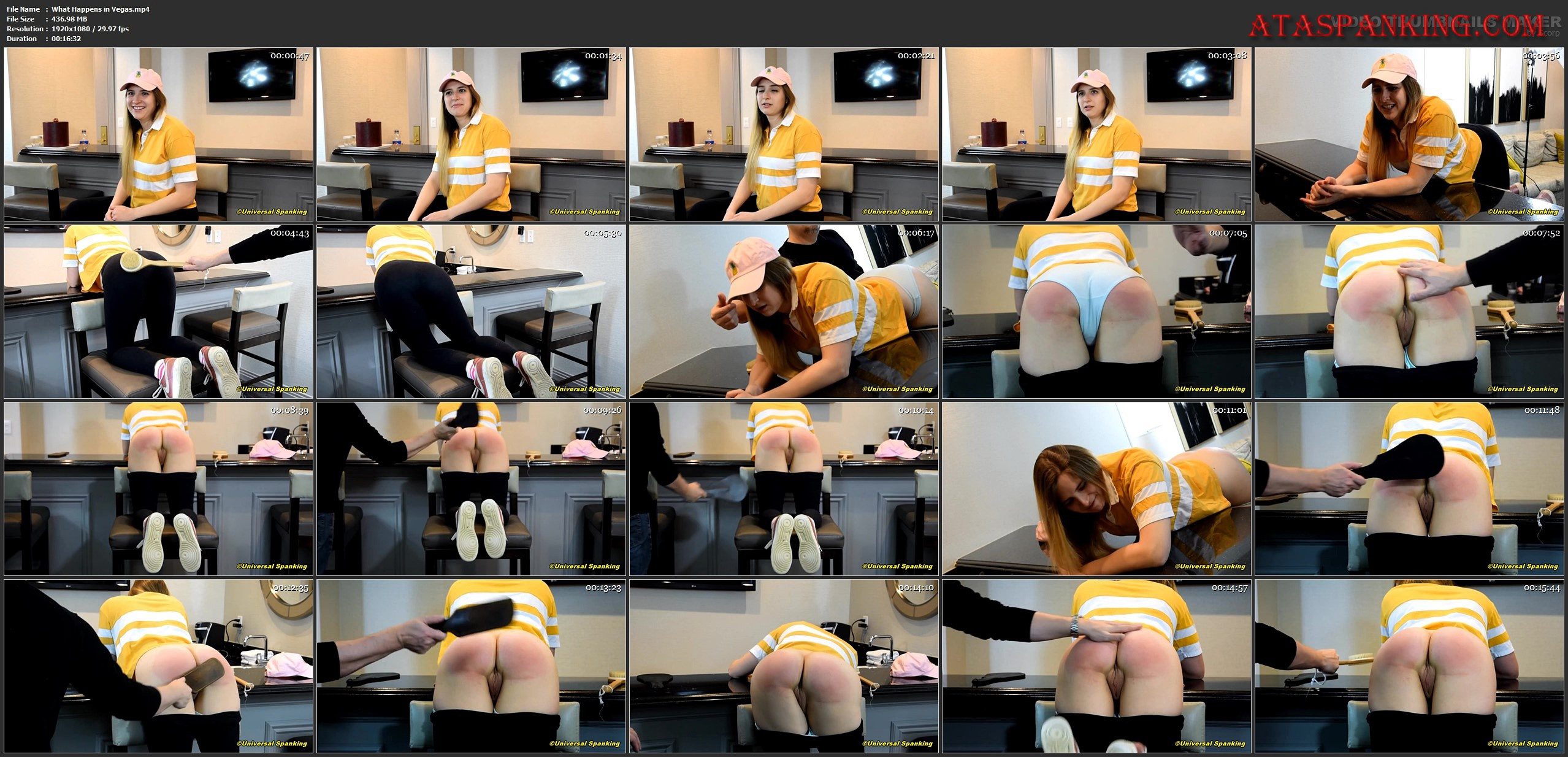 It was time for a family reunion and the St. Clair's all decided to meet in Vegas for a big blowout. When When Reyna arrived she was truly surprised, a large suite had been rented and the place looked immaculate. There was going to be a photo shoot with the group together, Reyna was excited for the week ahead of her!
The family found themselves splitting off and going on different adventures during the trip and it just so happened that Reyna and her step-brother ending up alone together for awhile. They discussed past memories fondly and they laughed about when they used to make spanking bets years before. One thing lead to another and the two of them decided to make a spanking bet once more, well sure enough Reyna would lose and her bottom would be bared one more time!
The spanking started with Reyna giving herself some swats with a bath brush while she was wearing some tight leggings, though soon enough her step-bro was smacking her bottom with that brush as well! The bath brush was just a warm up though, he really cared for his step-sis and wanted to make this spanking just as memorable as all of the other ones before. Reyna looked so beautiful, he hid his excitement as her leggings were lowered and he began spanking Reyna with his hand, first with her panties up and then he pulled them down to reveal those gorgeous cheeks!
There he was, giving Reyna a bare bottom spanking once again and loving every minute of it. Reyna was clearly excited too as she would eventually hand her step-bro a paddle to punish her with. In fact, two different leather paddles were used to swat Reyna's bouncing bottom. Sure, most of society would label the situation as taboo, but they didn't care, they were just sharing a spanking, something that they'd done many times before. To finish things off Reyna would be spanked with the bath brush again, only this time her behind was completely exposed and the swats would sting even more! You can imagine the emotions that Reyna felt when her step-bro revealed that he'd be traveling to her area of the country several times a year due to his job, it certainly appeared that their friendly wagers would continue.
File Name : What Happens in Vegas.mp4
File Size : 436.98 MB
Resolution : 1920×1080
Duration : 00:16:32
http://95.215.205.103/1fc800542a1385f0/What_Happens_in_Vegas.mp4