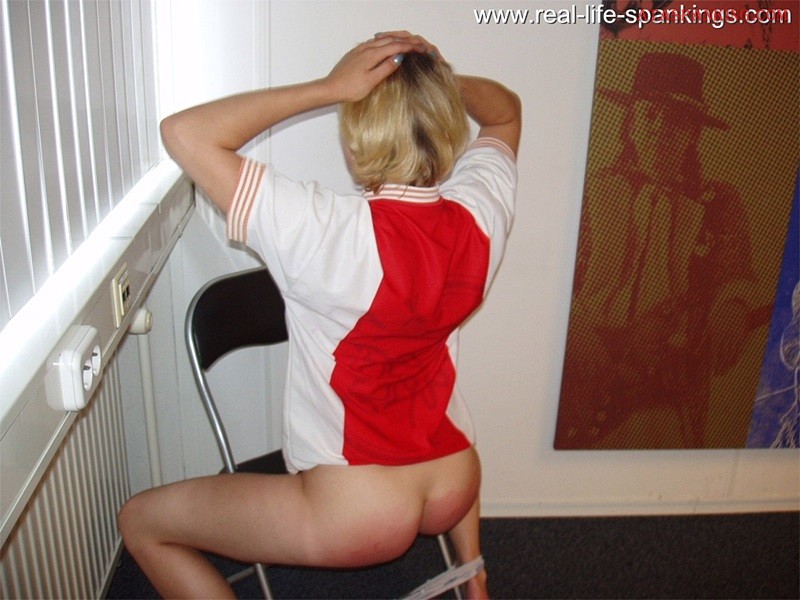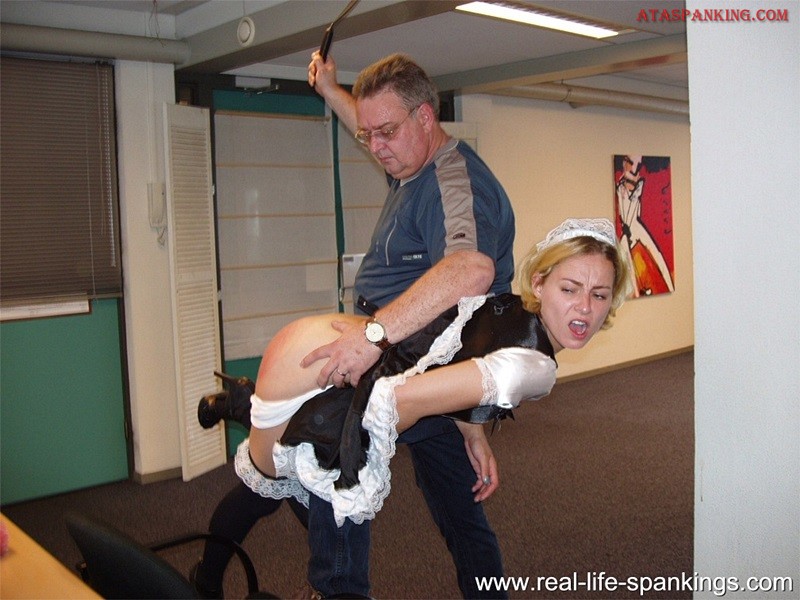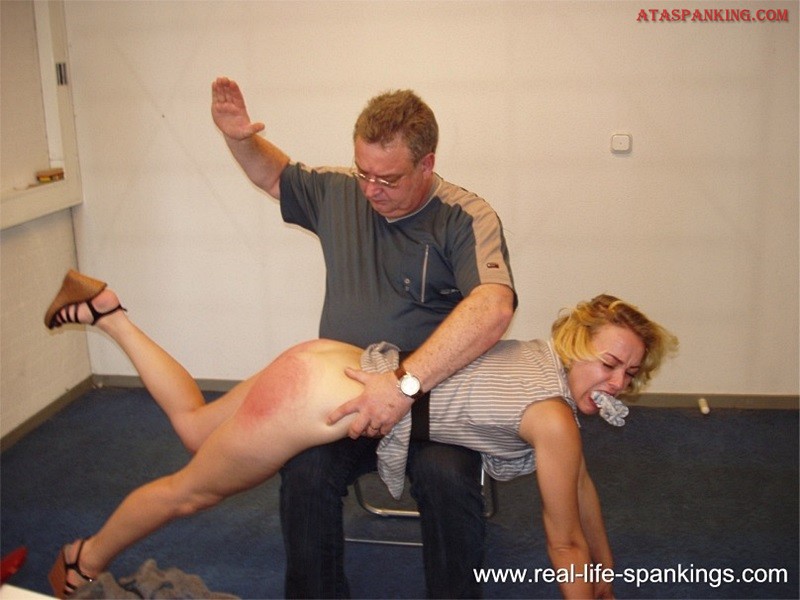 The spanking week
As you know the girls have to regularly report to me and Sammie didn't do
so for a whole week!
She didn't respond to my emails, phone calls, text messages, MSN messages etc.
When I went to visit her, her house was a total disaster. She hadn't cleaned
it for a week.
As she kept me waiting for a whole week. and not cleaning for a week, I decided
to give her a spanking week. She came for the first time on Tuesday so there were
4 sessions till Friday
Every day she had to report at 14:00 sharp
The first day I gave her a sound hand spanking followed by cornertime
On day 2 I gave her a sound strapping laying on and over our table
followed by more cornertime
On day 3 I made her change into a French maids uniform and she had
to clean the entire office. She got 3 leather paddlings that day
On day 4 I gave her a sound hairbrush spanking followed a a few
strokes of the cane and the last cornertime
Caning, BDSM, spanking, file.al,
https://file.al/tdp2rfo270q7/spanking_week_day_1.wmv.html?referer=ataspanking.com
https://file.al/txaad1z1su19/spanking_week_day_2.wmv.html?referer=ataspanking.com
https://file.al/50mgx9y6oafp/spanking_week_day_3_part1.wmv.html?referer=ataspanking.com
https://file.al/758737mnt63y/spanking_week_day_3_part2.wmv.html?referer=ataspanking.com
https://file.al/ynccjwai6rz5/spanking_week_day_4.wmv.html?referer=ataspanking.com