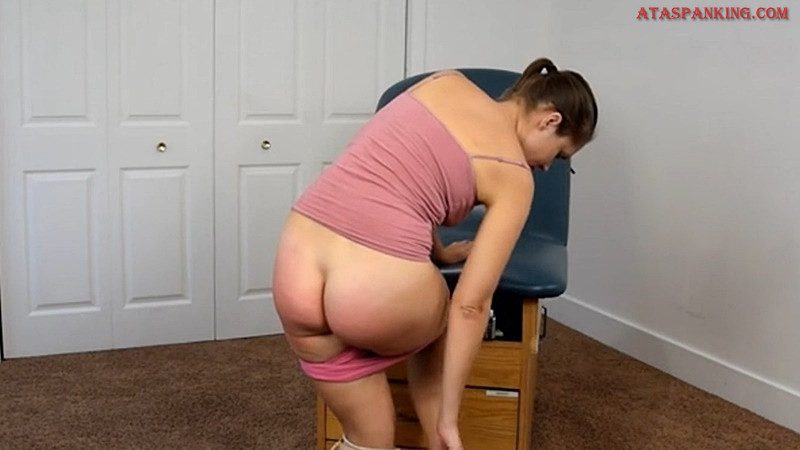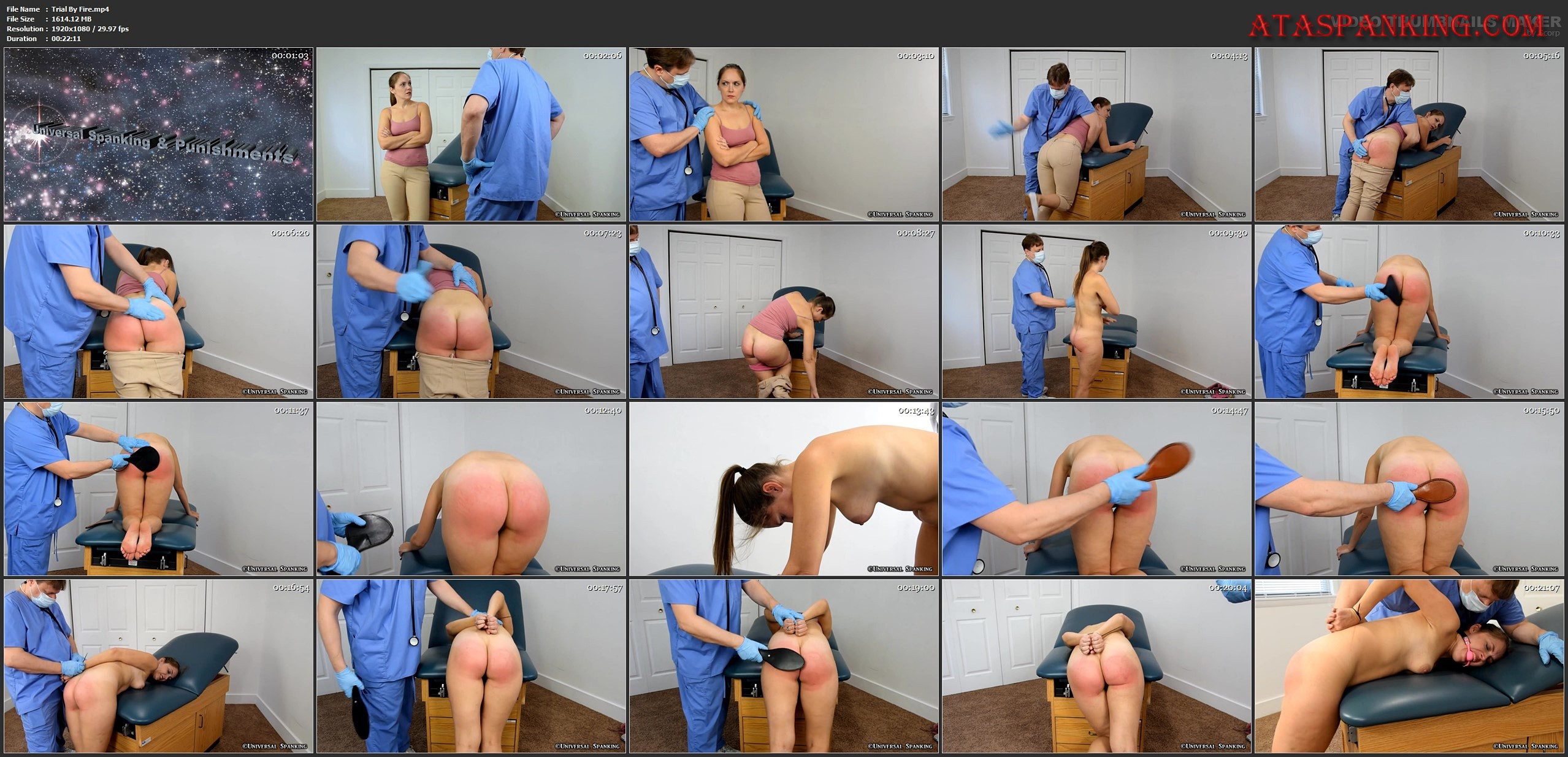 She came to the school to plead her case and to express her opinion, but she ended up bound, gagged, and spanked! "Trial By Fire" stars Rachel Adams and features some amazing spanking action. You see, Rachel thought that she could just walk into the school and tell everyone there how the rules didn't apply to her even though everyone else was expected to follow them. She made all sorts of excuses as to why her loved one was repeatedly absent at school, but the school doctor found her reasoning to be less than believable. He felt that Rachel should be the one to be punished for all of the missed days because she was the parent and the person that should be showing responsibility.
Rachel would half heartedly agree to take a spanking at school. The whole situation brought back memories of when she'd have to bend over for her principal during senior year for several sessions of strict discussions with the board. Now, she was firmly being held by the school doctor as he smacked her bottom over her tight pants, and then he swatted her beautiful bare bottom even harder with his stern hand! Once Rachel was well warmed up she was instructed to fully strip and reveal herself in front of the doctor. As Rachel stood there in complete nakedness she finally began to feel some sense of shame for the things that she had allowed, though you could feel that there was still a good measure of defiance brewing in the irreverent parent. The doctor would eventually have the exposed woman climb upon his examination table for swats with two leather paddles! She came to the school expecting to get her way, when in reality she'd ended up on all fours with a cherry red bottom.
The final part of Rachel's punishment saw her zip tied and gagged! She was simply not being obedient when it came to her tone and there was certainly a poor choice of words used once or twice. Being bound was good for her, she could now focus on the rest of her punishment which would include swats with another paddle as well as licks with a school strap! Maybe the parent should be punished more often in educational situations? One has to wonder if we'd see better behavior through and through in the school system? In this case, Rachel went home with a very sore bottom and she sure as heck made sure that punctuality was a now a priority in her household.
File Name : Trial By Fire.mp4
File Size : 1614.12 MB
Resolution : 1920×1080
Duration : 00:22:11