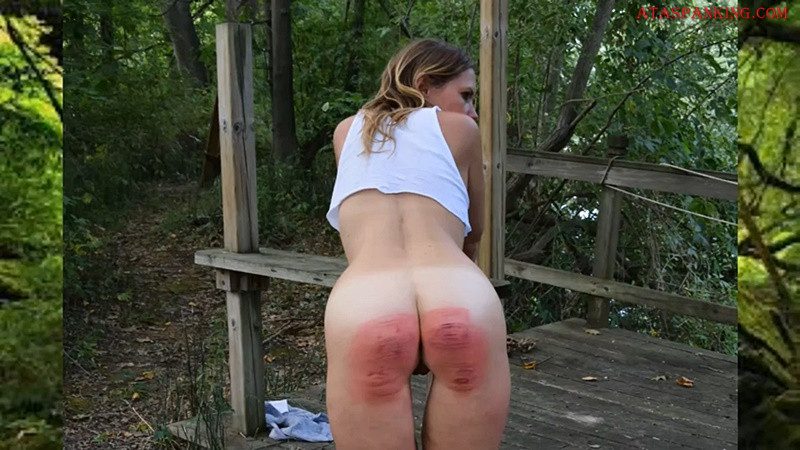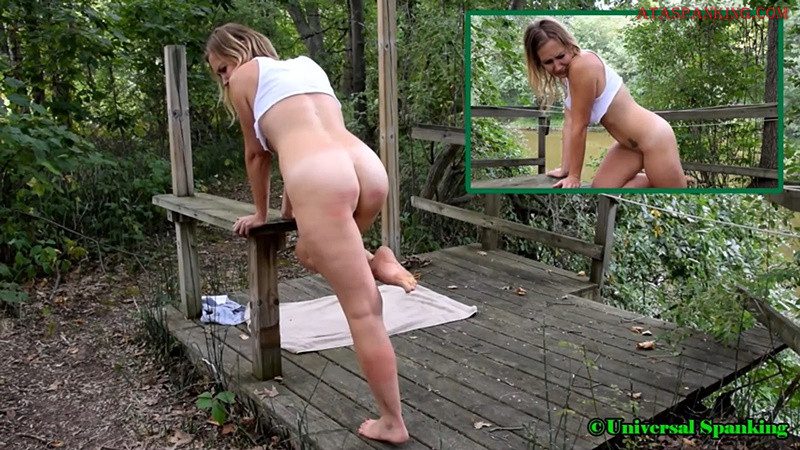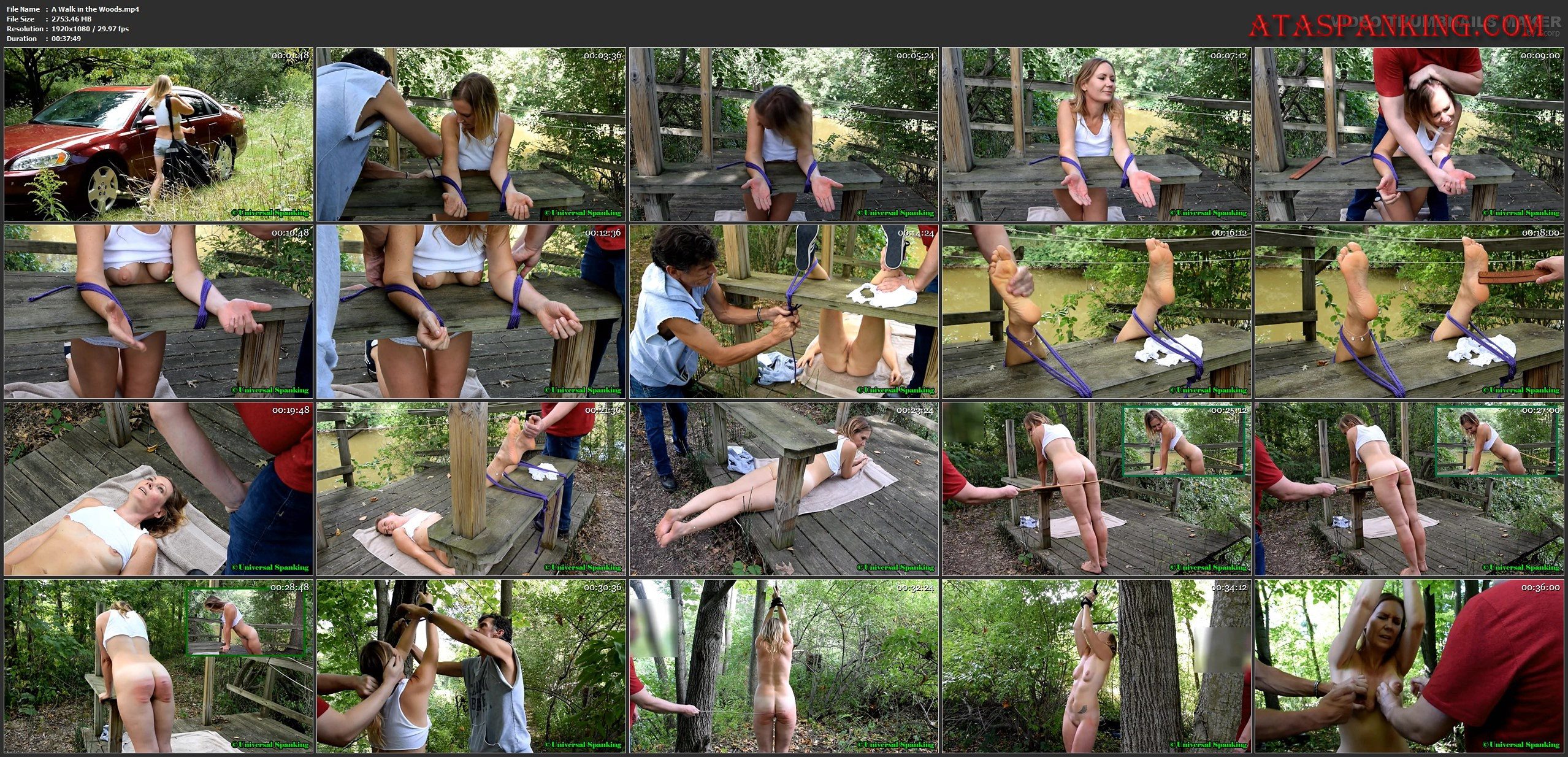 Shay Ghost is new to Universal Spanking and recently she made the huge mistake of trespassing on private property. She had heard through the grapevine that she might find some valuable goods in a far off area deep in the woods. So she drove up a trail and went searching only to see a bag that a couple of men had left behind. When they walked off Shay grabbed the bag and ran back to her car thinking that she had safely gotten away with the stolen item. However, just as Shay was getting ready to pull away a hand reached in the car, pulling the woman out! Soon enough we would see two men carrying her up a desolate trail where she'd certainly face cruel punishments for what she had done.
Shay found herself with her arms tied while also being questioned, though she wasn't prepared to talk. She was instructed to put her hands out flat and was tawsed on each hand strictly and many times over, her hands were also switched as well! The two men then untied Shay while discussing what to do with her, and just then she pushed both hard enough to break free and run! After a chase Shay was captured once again and her panties were taken off the hard way. She was placed with her feet in the air while she was on her back and her feet were also tawsed and switched causing great pain for the trespassing woman!
It was clear that Shay would need to be fully spanked and she was first given a set of strokes with two canes as she was soon welted by the cold caning! Next, her bare bottom was blistered with a belt and then she was given hard wooden paddle swats. The final part of Shay's punishment would involve her hands being tied over a tree branch. Once Shay was tied her little shirt was ripped off and she was then fully nude as she was switched! While one man worked over the woman, the other took pictures to further humiliate her. To finish off the punishment Shay was then birched on her naked behind and there was nothing she could do. Would she be freed, or would she be held captive,…you can find out now.
File Name : A Walk in the Woods.mp4
File Size : 2753.46 MB
Resolution : 1920×1080
Duration : 00:37:49
http://95.215.205.103/e93e6a73a7f6b3a1/A_Walk_in_the_Woods.mp4