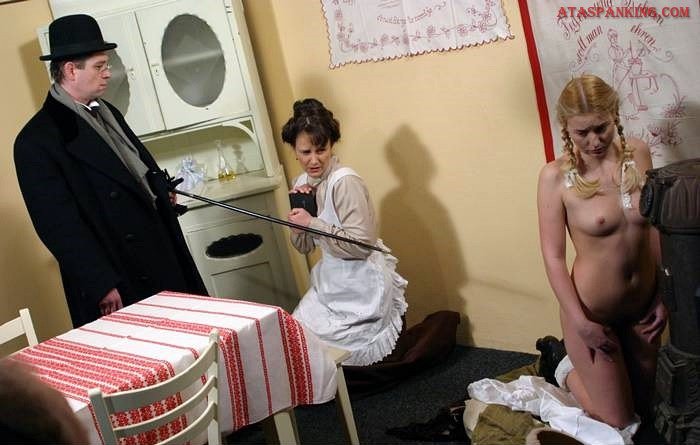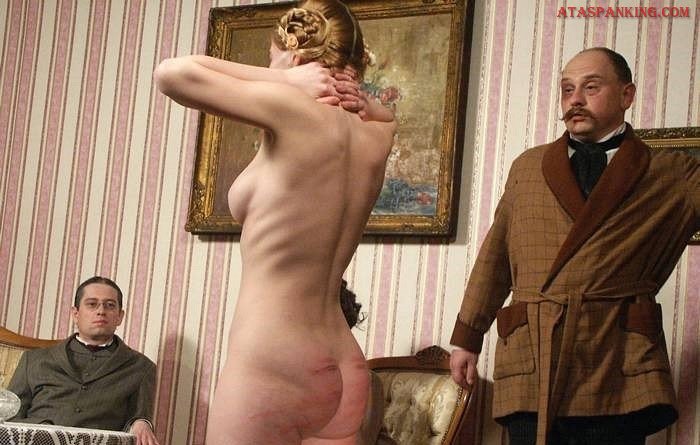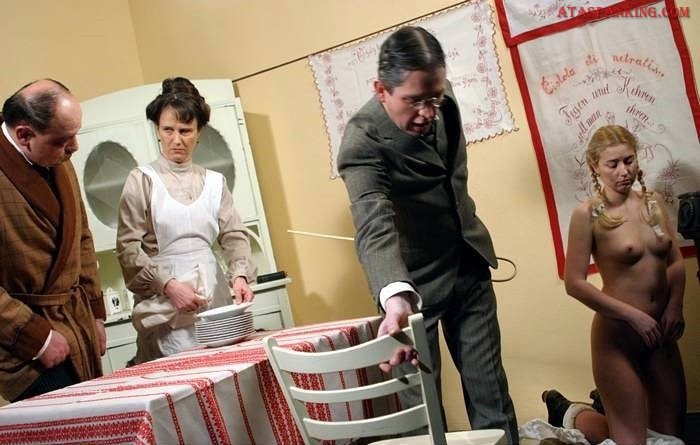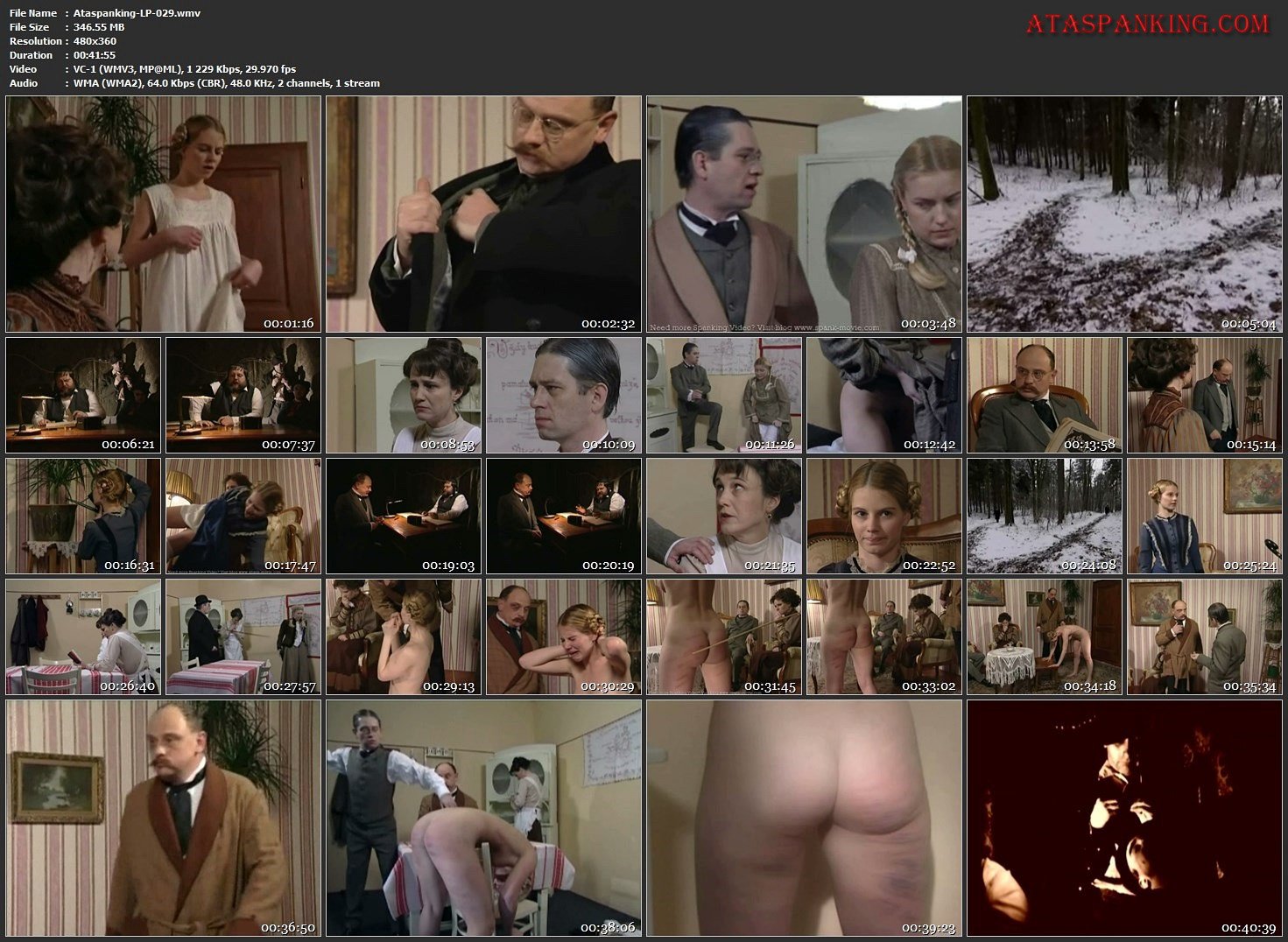 Two different families: two fathers, two mothers and two daughters. What in the world could they have in common? How did the chief clerk of Wachtel's brush company meet the director of the rendering plant? Two different views of the truth – where do they intersect?
You can find all this and more in a new spanking movie by Lupus Pictures. Expect another compelling story where your favorite scenes of punishing guilty girls will be found. Trembling naked bottoms, tearful faces and meek expressions as the daughters face their upset parents who are going to punish them very hard this time… Old-fashioned family stories have always been among our most popular settings.
As we mentioned, the movie introduces us to the lives of two bourgeois families at the end of the 19th century. The Grafs and the Roupecs, common people with everyday lives, worries and joys.
Mr. Graf is an honest man – perhaps too honest. However, he is ruled by the complex of a small man who had to work his way up. He is becoming a petty tyrant. Both his wife and daughter must obey his every word, or else.
Mr. Roupec, on the other hand, has no problems with his conscience. Not that he doesn't like his wife and daughter, but… his daughter is simple and a bit profligate. And his wife? Too smart a woman who knows everything. This is the worst combination, particularly when a man has a private hobby he wouldn't like others to know about. And to be honest, life is not always easy and it takes risks to make money…
Although the two families belong to the same social class, their lives are completely different. The Grafs can't get rid of their low origins. The Roupecs live a rather luxurious life, but on a risky financial basis. Why? You will find out in our movie!
How did these two meet? There is a point of contact; even an honest man can come across an imposter. What is that joins them together? It's their strict attitude to the upbringing of their daughters. Mr. Graf's daughter tends to cheat whenever she can, while Mr. Roupec's daughter is so naive and simple she can't even lie when she needs to. So when the fathers decide to make their daughters understand how life really works, they both use an old, proven method – a biting rod cutting into the girls' naked bottoms. With tears on their innocent faces comes the dawn of understanding. Only when are they crying with pain, totally ashamed of their nakedness, do they start to grow up. How many times will they have to be beaten before they understand?
Are you interested in the rest of the story? What about Roupec's secret and the Grafs' uncommon life? Would you like to see how their daughters are punished? Enjoy this new movie by Lupus Pictures and fly on the wings of imagination to times long ago…
You will see the daughters spanked and beaten with rods. One of the fathers breaks a rod on his daughter's bottom in front of their neighbor. Both girls end up with bloody weals on their pale bottoms and thighs. In addition, they must kneel on peas and suffer in front of a strange man, and much more!
But there is something more special. As a bonus there is interview with each actress before and just after caning actions. Do not miss this unique interviews!
File Name : LP-029.wmv
File Size : 346.55 MB
Resolution : 480×360
Duration : 00:41:55
Video : VC-1 (WMV3), 1 229 Kbps, 29.970 fps
Audio : WMA (WMA2), 64.0 Kbps (CBR), 48.0 KHz, 2 channels, 1 stream