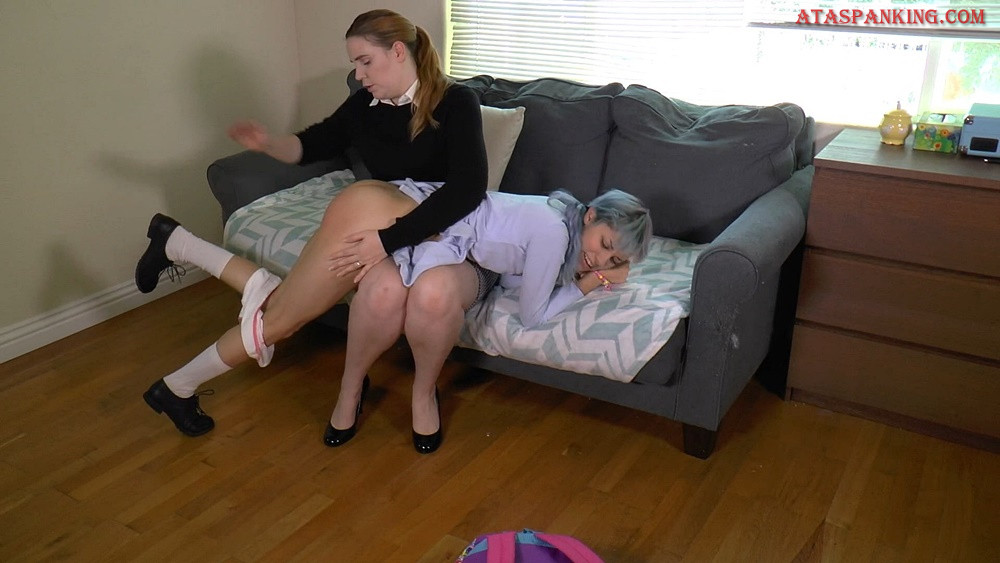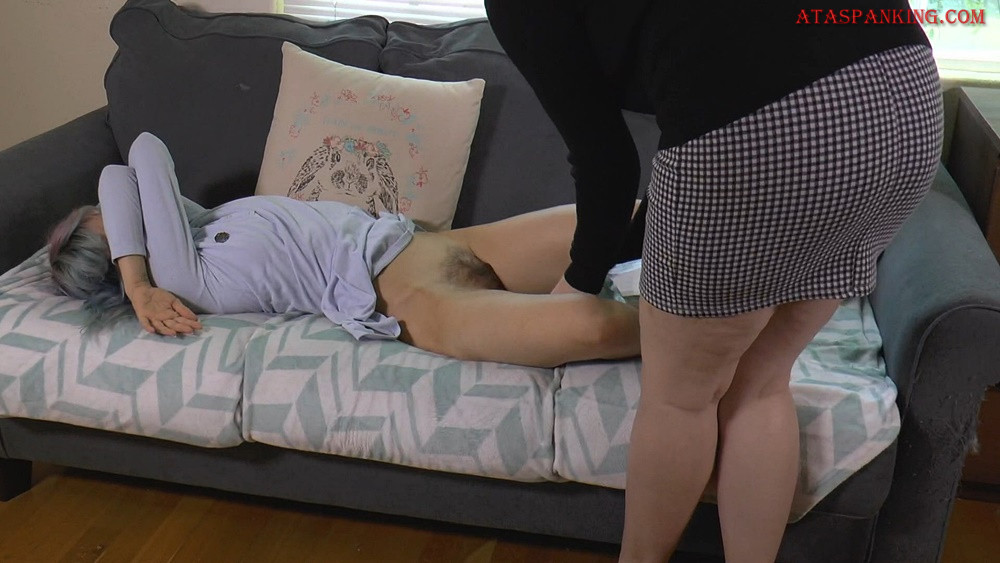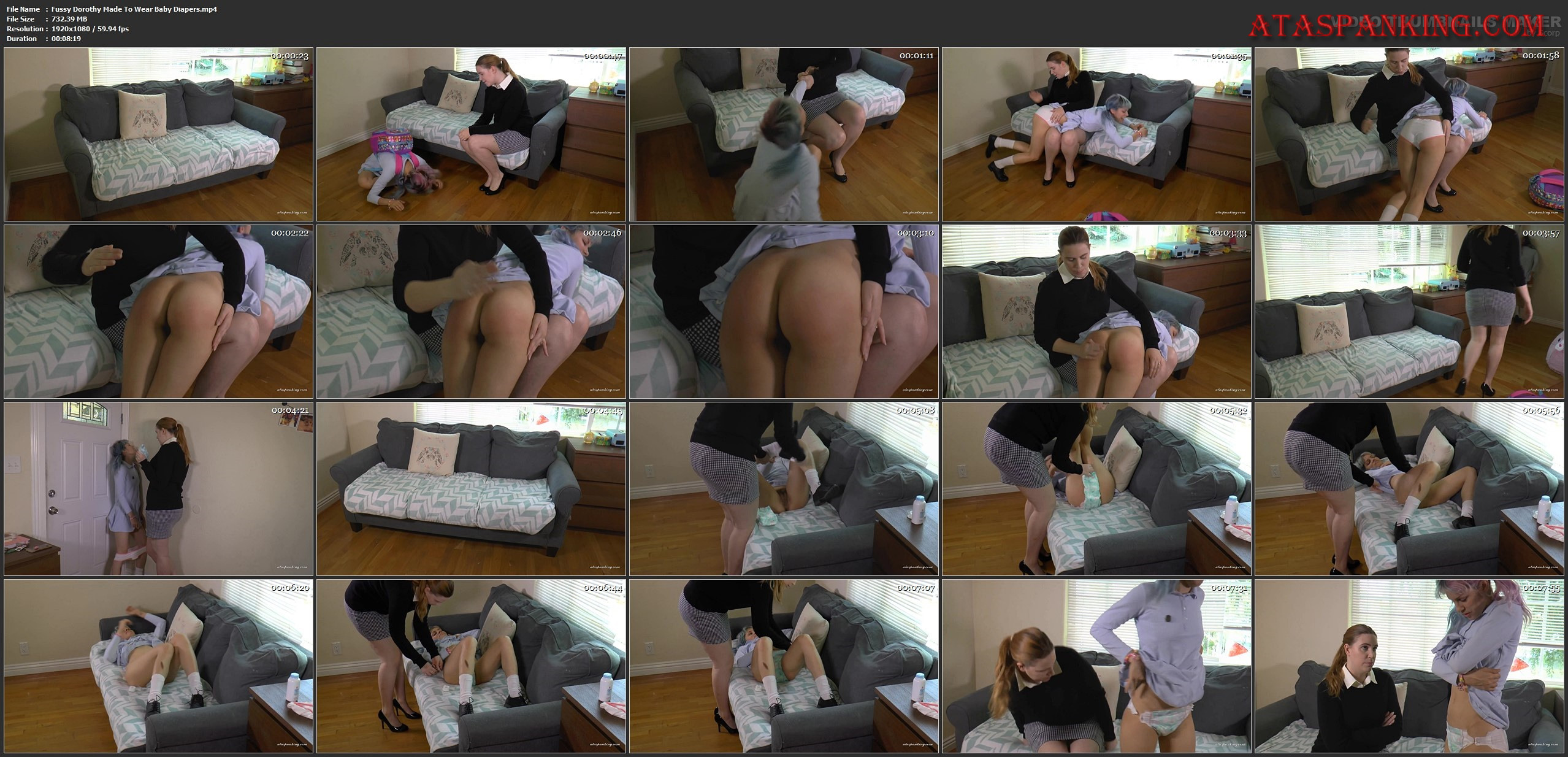 Little Dorothy has no sooner gotten into the door after coming home from school when she starts having a full-fledged tantrum. Mommy Alex Reynolds, dressed impeccably from her office job, finds herself shocked and appalled by her daughter's actions as she falls to the floor, kicks and flails, then finally slams her brightly colored cartoon character backpack on the ground. The reason? Alex has already started making dinner and won't order her fussy little daughter pizza.
Alex won't have her little girl behaving like this so she hauls Dorothy off the floor and over her knee. She lifts her daughter's school uniform dress and spanks her bottom firmly, first across the seat of her tight-fitting white panties, and then on her bare, round bottom. But a spanking isn't the only punishment awaiting Dorothy.
Dorothy has acted like a little baby by getting this fussy, so Mommy has decided to put her back into diapers. Dorothy doesn't believe that she can: she only has a tiny diaper meant for a real baby at hand, after all. It's a very babyish thing, too, of course: printed with little baby bunnies.
But Alex is determined and after powdering Dorothy thoroughly, she tapes her little girl into the diaper that she was so sure wouldn't fit her. Dorothy is thoroughly humiliated, especially when Alex tells her that bad behavior in the future might mean she has to go back into diapers…forever.
Alex Reynolds, Dorothy Burnett
File Name : Fussy Dorothy Made To Wear Baby Diapers.mp4
File Size : 732.39 MB
Resolution : 1920×1080
Duration : 00:08:19
http://95.215.205.103/9884fd0e569d7b0c/Fussy_Dorothy_Made_To_Wear_Baby_Diapers.mp4