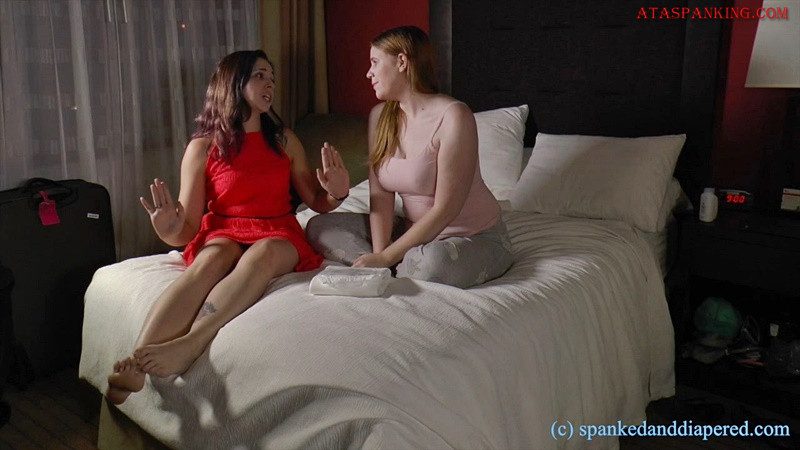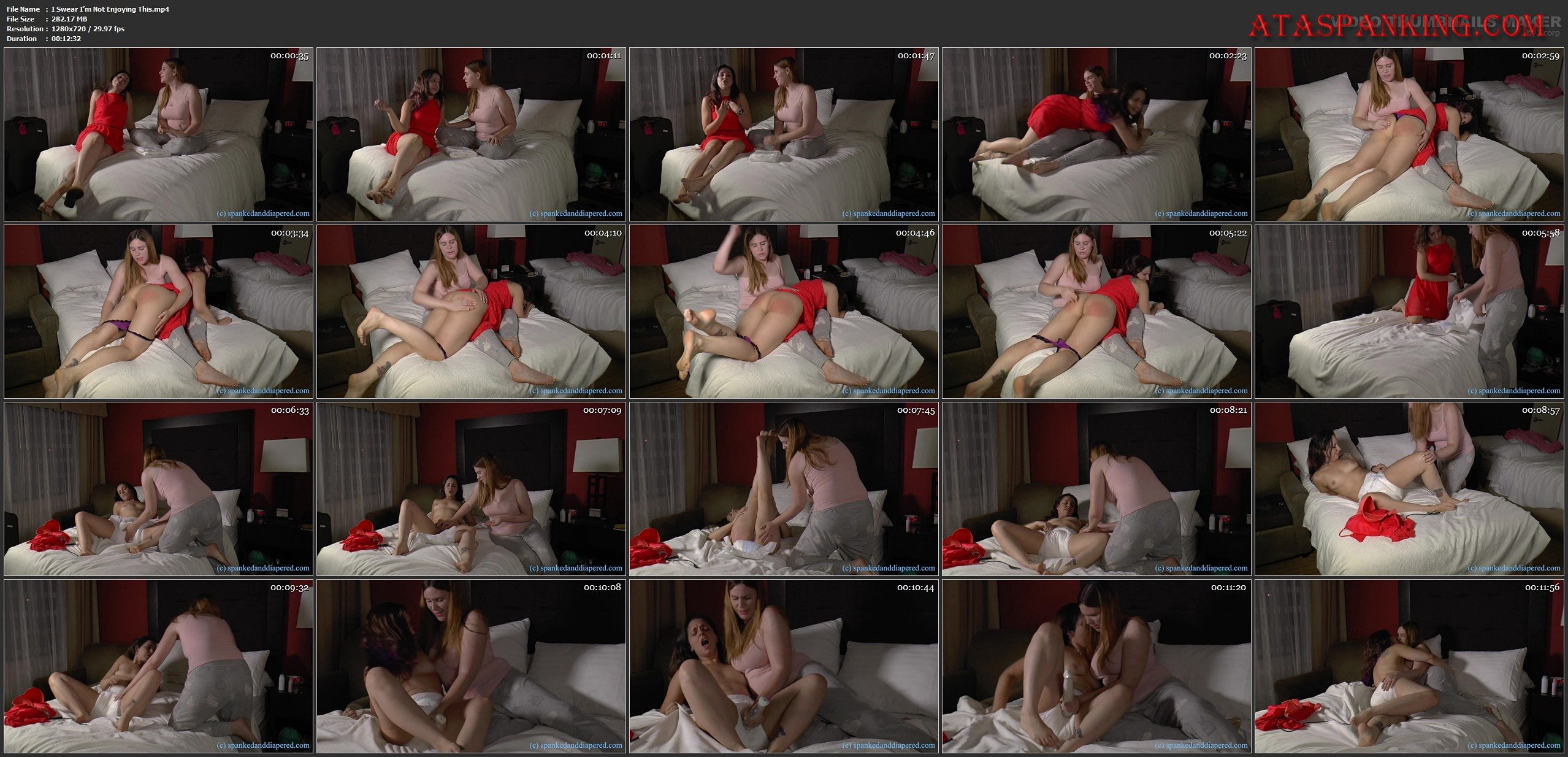 Alex Reynolds has been waiting for her girlfriend, Adriana Evans, to get back from the bar for hours. They are on vacation together and Alex is tired, but she can't go to bed until Adriana gets back. Adriana wets the bed when she drinks, and Alex has a feeling that tonight will likely be a wet night if she doesn't take action.
When Adriana arrives back, Alex is ready for her…with a diaper. Adriana insists that she doesn't need it and tries to fight her girlfriend about it, but Alex is not going to take it. She puts her right over her knee for a spanking. As she punishes her girlfriend, she gets a little handsy, stroking and fondling Adriana between her legs and promising her that if she takes the rest of her spanking and wears her diaper without a fuss, she'll make it nice for her. When Alex takes off Adriana's skimpy panties to give her a spanking on her bare bottom, her sensual touch reveals that Adriana is very wet, even though she insists she isn't enjoying her punishment.
A mixture of hard swats to Adriana's perfect bottom and intimate contact that leaves this beauty spread and displayed turns Adriana into a submissive and compliant girl. Her protests seem more than a little half-hearted as Alex gets out a thick, white diaper for her girlfriend. Alex strips Adriana to begin getting her ready for bed, leaving her pert breasts on display. She is generous with the application of baby lotion, her fingers exploring Adriana's princess parts and making her more and more aroused. Once she's been powdered and taped into her diaper, Alex reminds Adriana that she was promised a treat if she behaved.
After a passionate kiss, Alex gets her magic wand vibrator and begins to use it over Adriana's diaper. She's so turned on that she reacts immediately, overcome with pleasure. Alex holds her girlfriend as she makes her cum in her diaper, twice. The two girls kiss and cuddle afterward, and Adriana promises to be a good girl for Alex.
Adriana Evans is one of the most beloved models in the ABDL genre, and her love of diapers couldn't be more obvious! To make this video even more delightful, Alex and Adriana are real-life lovers and their chemistry is perfect, especially when things heat up. This is definitely a video that shouldn't be missed.
File Name : I Swear I'm Not Enjoying This.mp4
File Size : 282.17 MB
Resolution : 1280×720
Duration : 00:12:32
http://95.215.205.103/4c9c59895271b0ae/I_Swear_I'm_Not_Enjoying_This.mp4