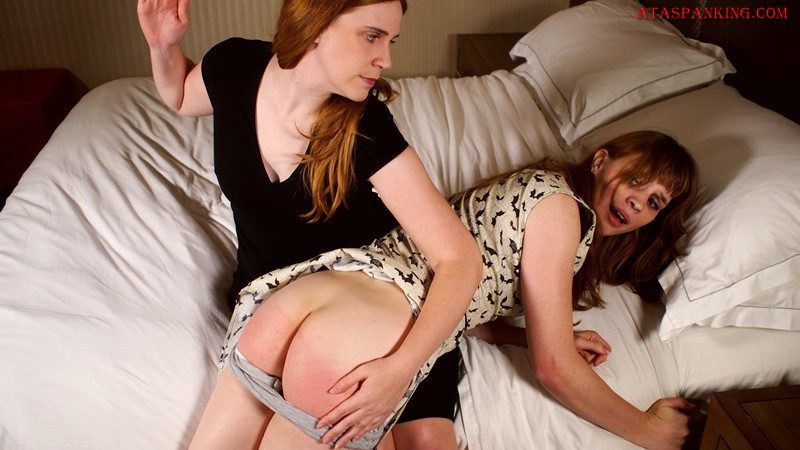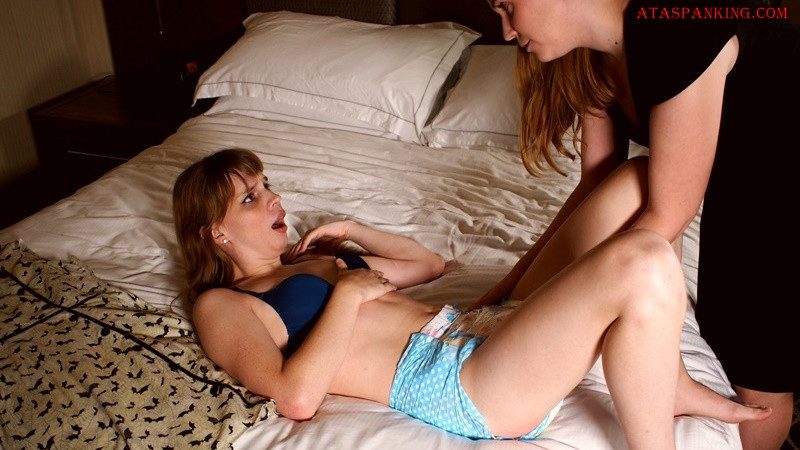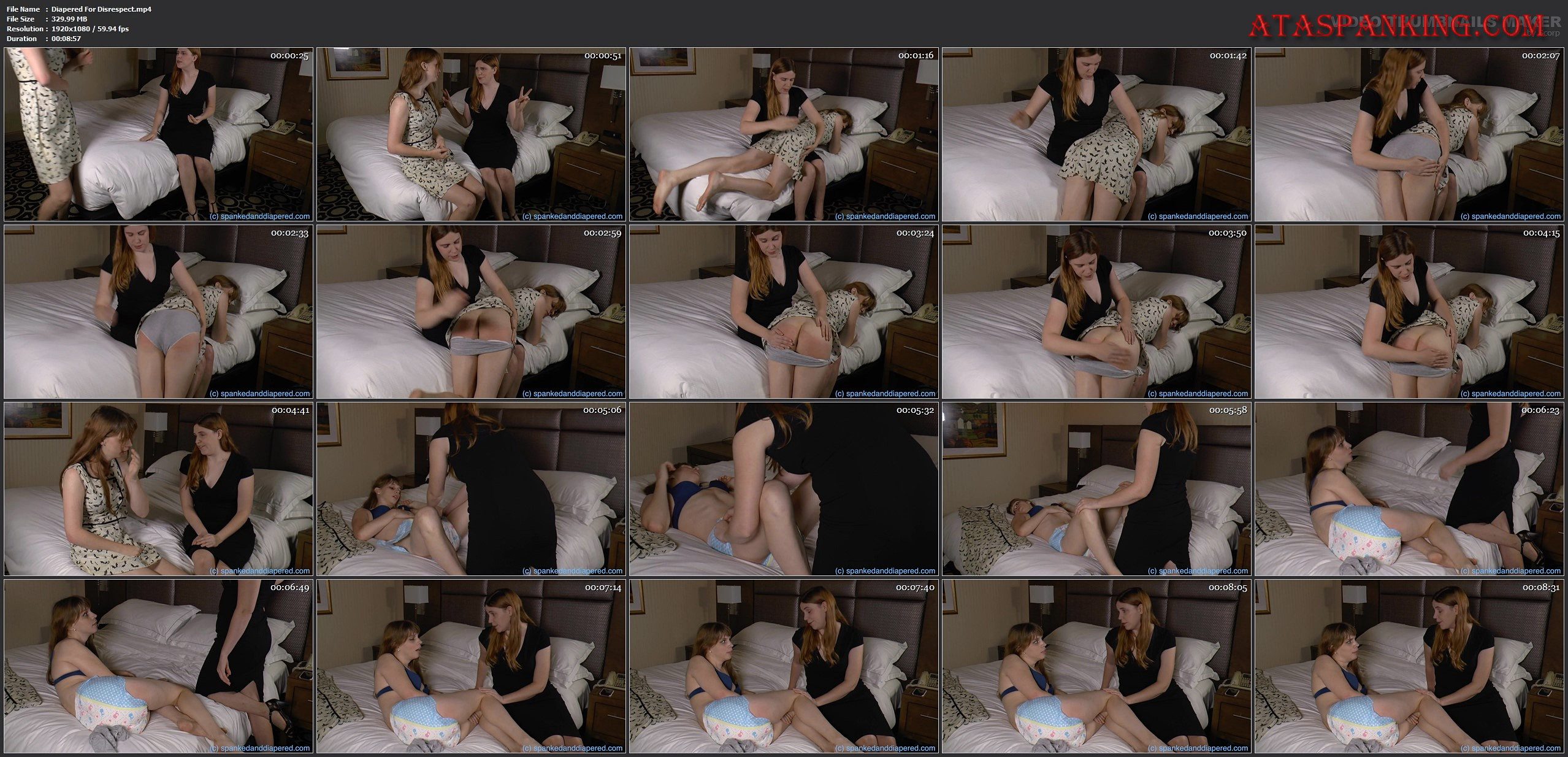 Amy Fox and her step-mother, Alex Reynolds, have gone on an overnight trip to go to a family member's funeral. Alex did not check what wardrobe Amy brought, assuming that at her age, Amy knows how to dress for an event like this. Alex overestimated Amy's decision-making ability, though. She's shocked when Amy comes out asking Alex to help her with the zipper on her dress: it's a tan dress that is printed with bats!
Amy doesn't see the problem and takes a sassy attitude with her step-mother. When Alex reminds her that it's a funeral, Amy quips that funerals are supposed to be "spooky" and that it isn't her fault that the departed passed away on Halloween. Alex is not going to tolerate this disrespect. She feels that Amy is getting too big for her britches, and recently met with a friend who gave her advice about how to bring her step-daughter back in line.
This advice included bringing back spanking, so it's right over step-mother's lap for poor Amy. She can't sass her way out of having her inappropriate dress lifted and her panties pulled down as she gets a spanking on her bare bottom.
But this is not all that Alex learned from her recent meeting. Her friend suggested that the best way to calm a wild and disrespectful youth is to remind them how truly young they are. So, Alex has brought along all that she needs for a humiliatingly babyish punishment. For her disrespect, Amy is going to be going out in diapers.
Amy can't hide her embarrassment at this announcement and is very unhappy as her step-mother tapes her into a diaper and makes her pose and show it off. Alex points out Amy's red bottom visible under the edge of the poofy plastic diaper.
Amy is going to be showing more respect from now on unless this is the treatment that she hopes to encounter in the future!
Spanked and Diapered is excited to welcome new model Amy Fox to the site! Amy is the perfect mixture of sweet and sassy, and a lifestyle ABDL. We're so happy to add her to the cast!
File Name : Diapered For Disrespect.mp4
File Size : 329.99 MB
Resolution : 1920×1080
Duration : 00:08:57
http://95.215.205.103/f54321c666ef6301/Diapered_For_Disrespect.mp4