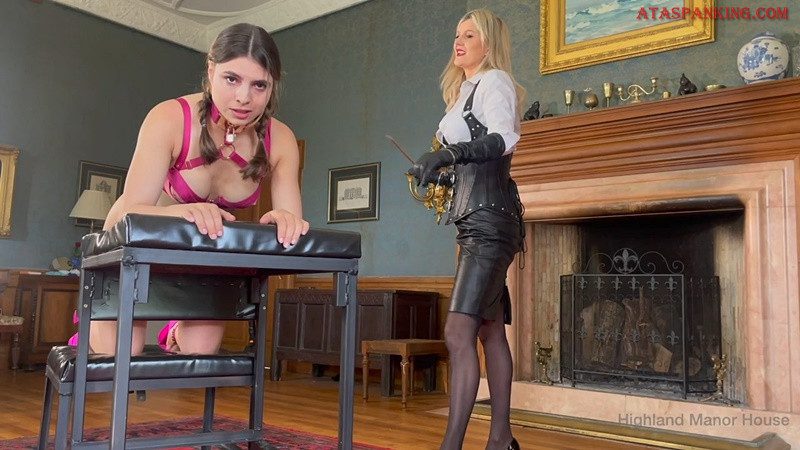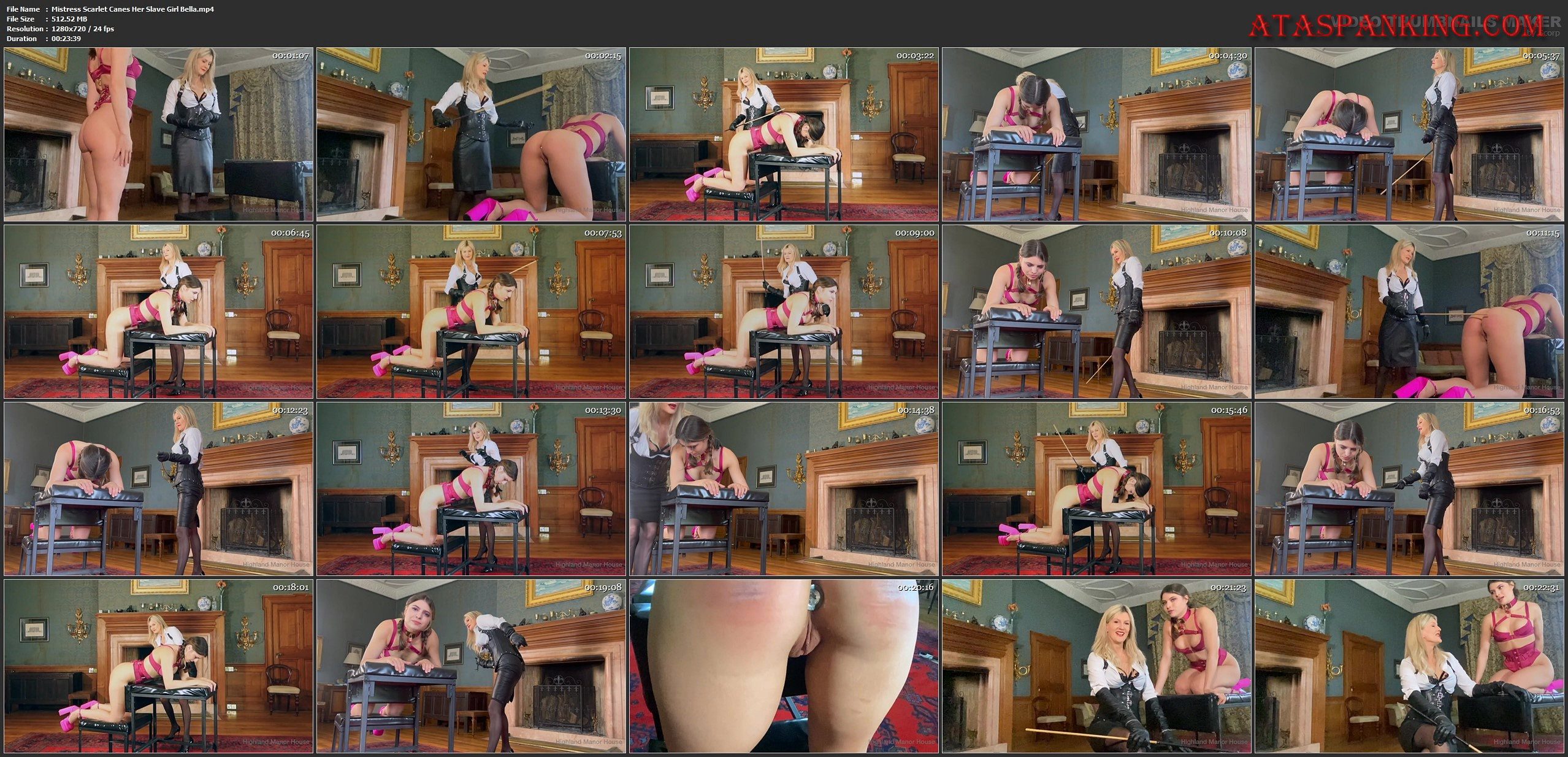 Mistress Scarlet is waiting for her slave girl, Bella, to proceed with her caning training. When Bella arrives, Mistress Scarlet asks is Bella has prepared herself, and Bella confirms that she has been wearing her butt plug all day. Bella has a jewel butt plug inside her that will sparkle as she receives the cane, and make each stroke of the cane that bit more memorable.
Mistress Scarlet unlocks the panties that Bella is wearing and instructs her to remove them and take her position over the caning bench.
Bella wants to please her Mistress, and although the caning is very sore, she vows to take there pain for her Mistress.
Bella receives 42 hard cane strokes of the cane for her Mistress, even though she is visible and audibly in pain, and Mistress Scarlet is very pleased with her slave girl.
There is a post-filming interview, and Mistress Scarlett and Bella discuss the scene and how they are feeling and Bella shows her marks again.
Mistress Scarlet wears a white shirt, leather corset and leather skirt and long leather gloves, stocking and heels.
Bella wears a purple chastity lingerie set with lockable panties, collar and corset, and a pair of Versace shoes.
The caning is filmed in the Ballroom of the Highland Manor House
File Name : Mistress Scarlet Canes Her Slave Girl Bella.mp4
File Size : 512.52 MB
Resolution : 1280×720
Duration : 00:23:39
http://95.215.205.103/fb42e040c3e2f8ed/Mistress_Scarlet_Canes_Her_Slave_Girl_Bella.mp4
>>> Extended version Domina Scarlet <<<