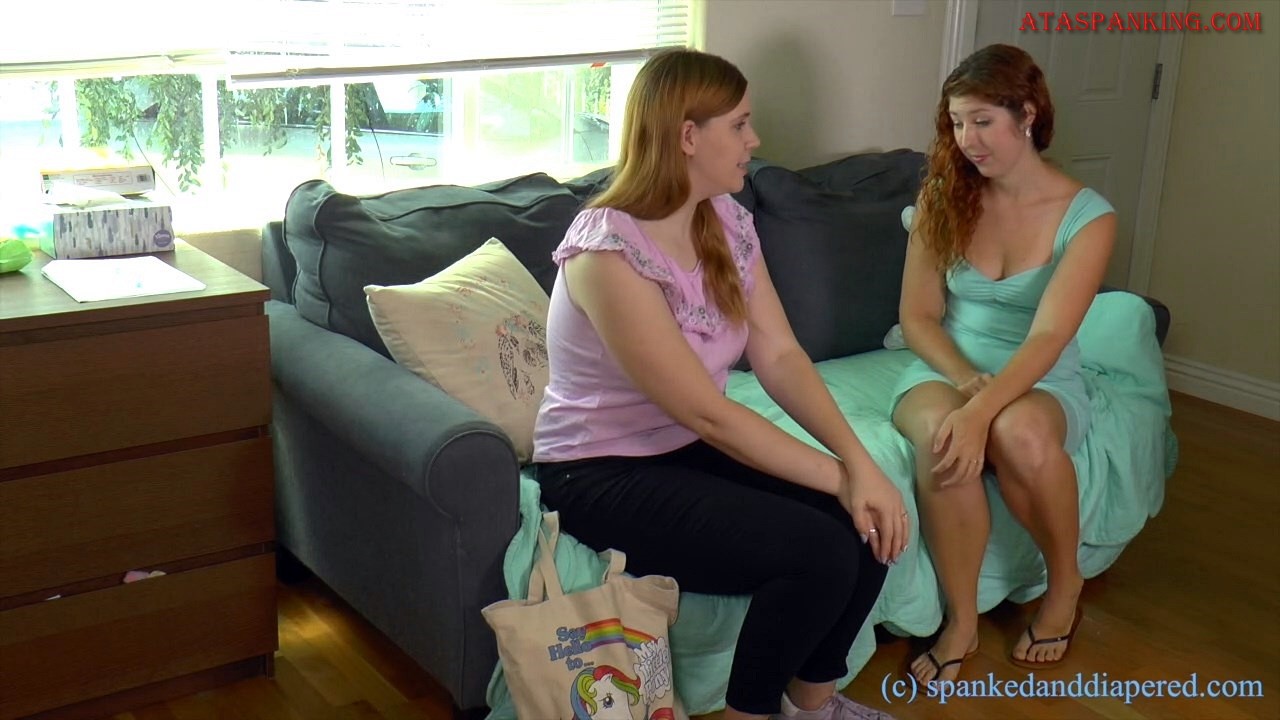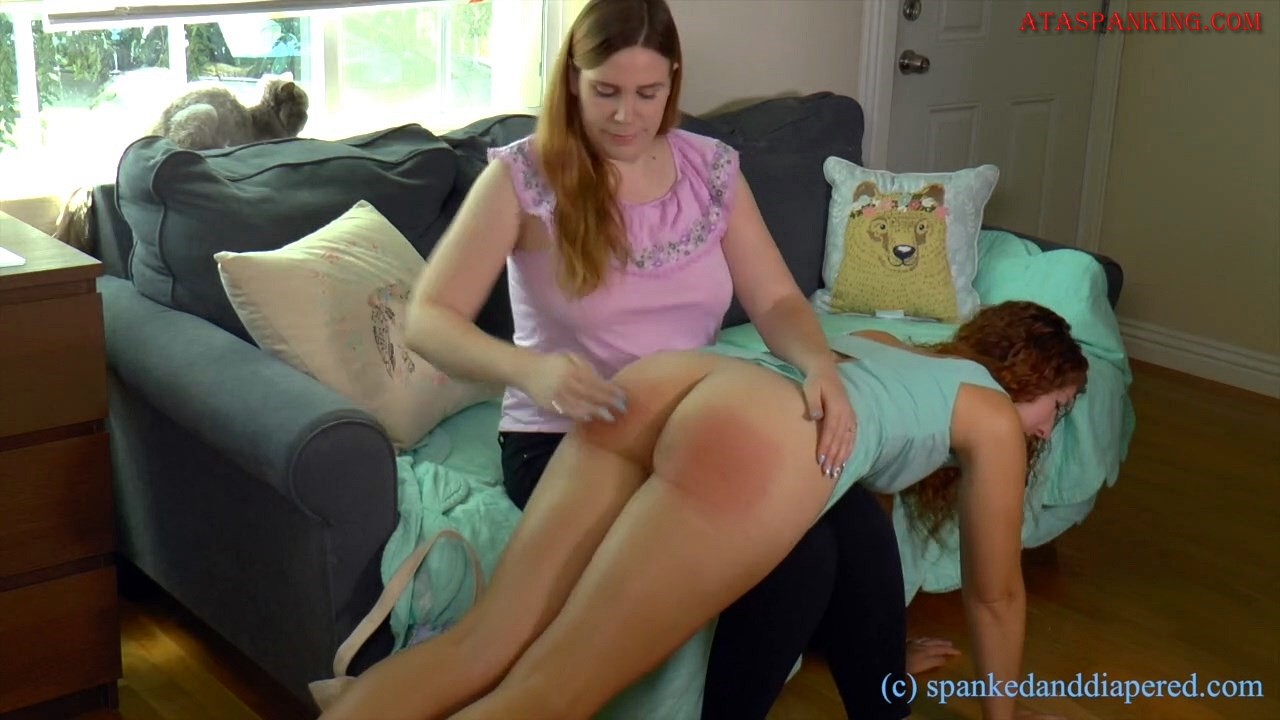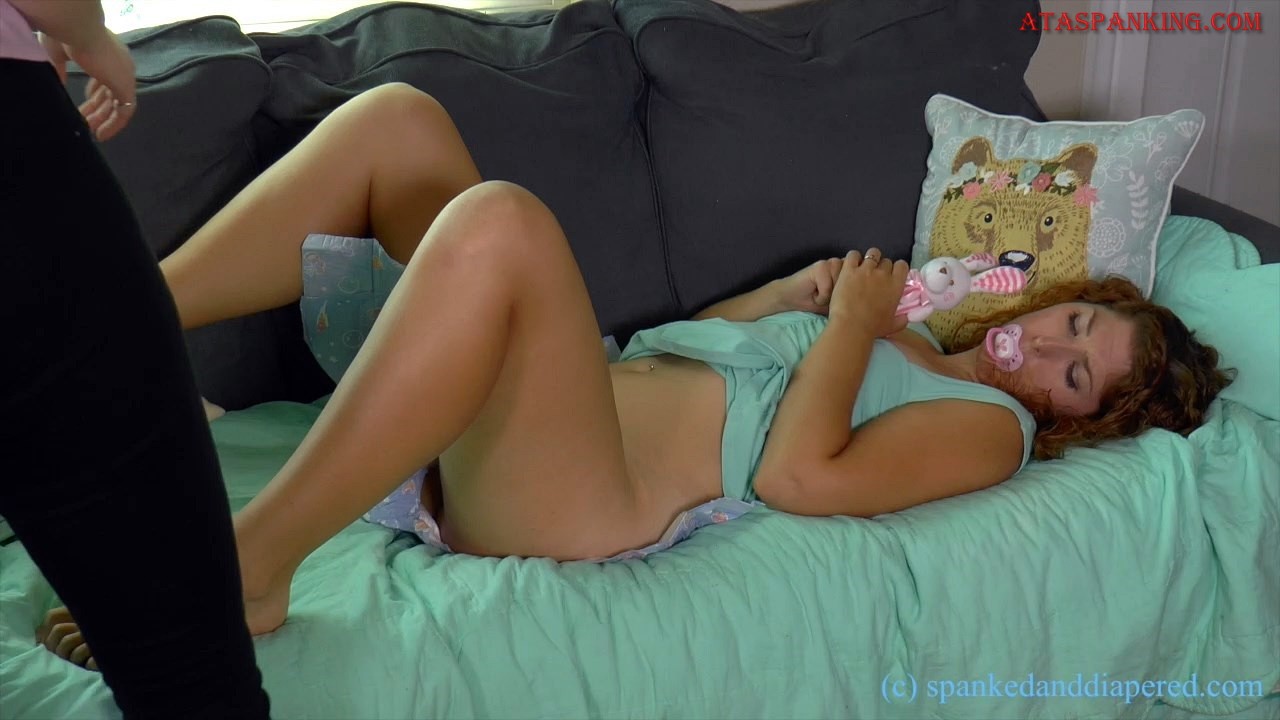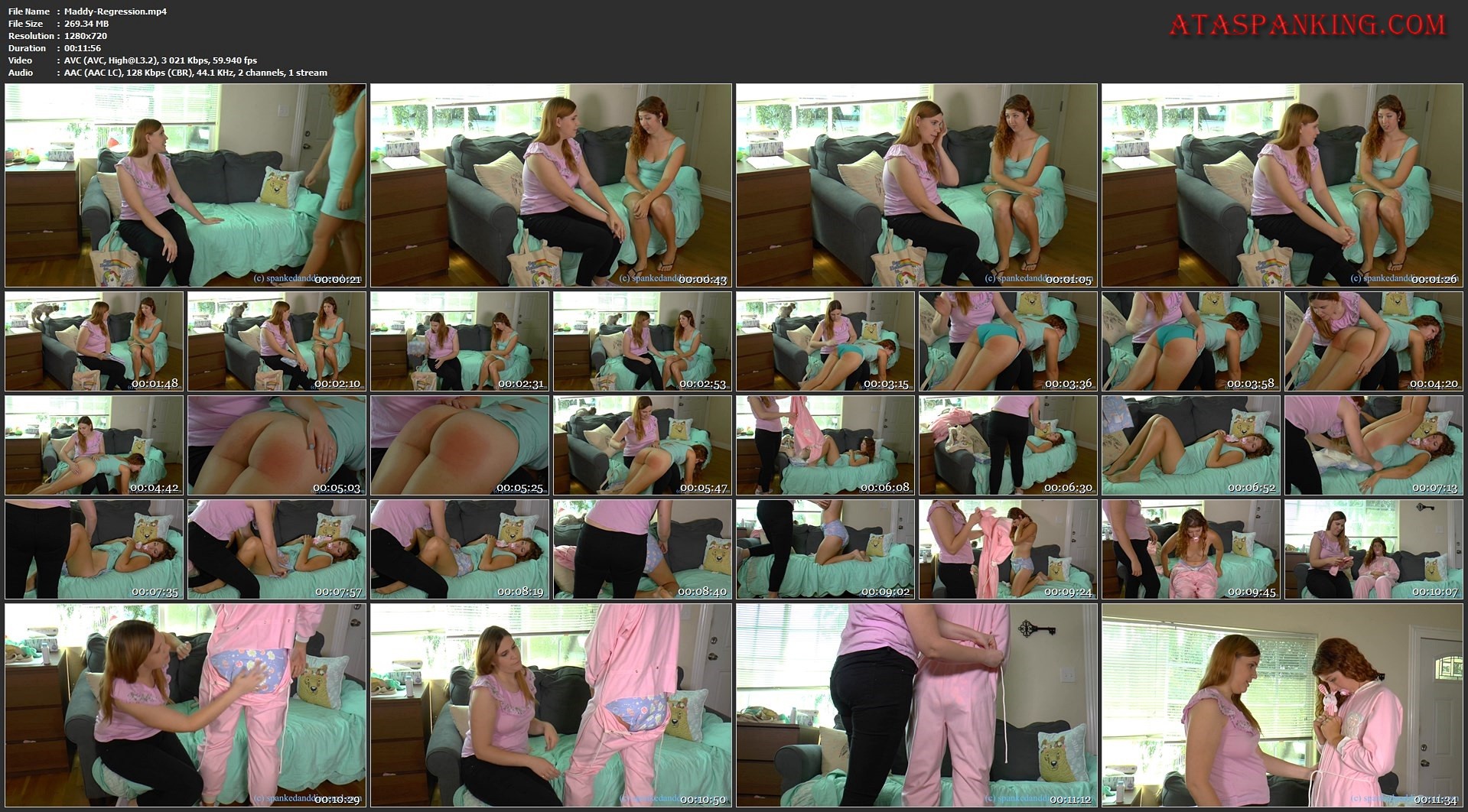 Maddy Marks is so embarrassed by the idea that her parents hired a babysitter for her after she kept getting caught sneaking out when they weren't home. Discovering that it's Alex Reynolds, a girl who had been at the same school as her just a couple of years ago made it even worse. But that's only the start of Maddy's worries: Alex has some very nontraditional methods of keeping her charge in line. She wants Maddy to be aware of what a baby she is in order to keep her under control, so she's brought some supplies to force her into this headspace. Maddy is given a spanking as "preemptive discipline" and then, to her great embarrassment, Alex makes her lie down to be diapered. Her humiliation is obvious on her face as she's taped snugly into an ABU Space diaper. Alex makes her play with baby toys and suck on a pacifier to keep her from "fussing" when she tries to express herself like an adult.
Alex doesn't think that Maddy's tight-fitting dress is appropriate for a baby, either. Besides, the dress has a built-in bra, and babies have no need for bras. She spends some time reminding Maddy that her perky little breasts are so small that she'll feel more comfortable this way. Alex talks to her in a sweet voice, but her words are so humiliating to poor Maddy, but she can't do much but blush as Alex strips her down to her diaper before dressing her in her outfit for the evening: a pastel pink blanket sleeper, complete with a drop-seat to expose her diaper and a pair of matching booties.
After this treatment, Maddy has no choice but to accept that she's just a silly little baby now and that she needs Alex to take care of her.
Maddy loves ageplay, but had never explored diapers before this shoot. Since Maddy and Alex are best friends in real life, they had remarkable chemistry in this film, and since this was all very new to Maddy, her headspace as she's taken on this embarrassing adventure is so genuine, and it shows! This is your first chance to see popular spanking model Maddy Marks in diapers, and it's a wonderful chance to see some intense, real reactions.
File Name : Maddy-Regression-ataspanking.mp4
File Size : 277.4 MB
Resolution : 1280×720
Duration : 00:11:56
Video : AVC (AVC), 3 021 Kbps, 59.940 fps
Audio : AAC (AAC LC), 128 Kbps (CBR), 44.1 KHz, 2 channels, 1 stream
https://file.al/k4s2581o4o9y/Maddy-Regression-ataspanking.rar.html?referer=ataspanking.com