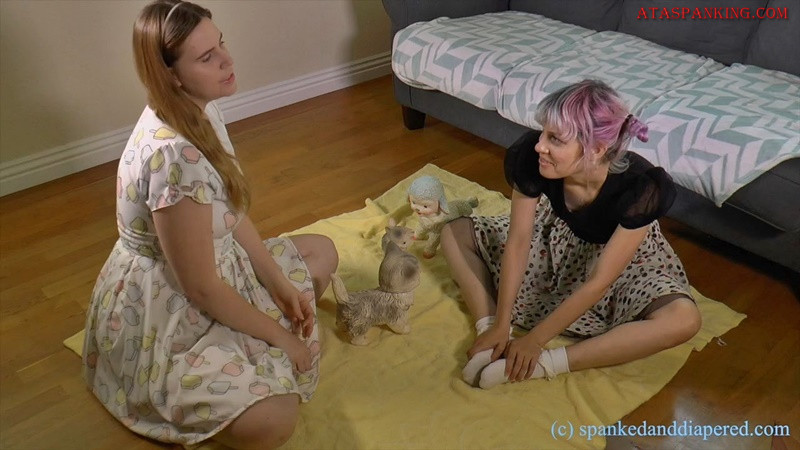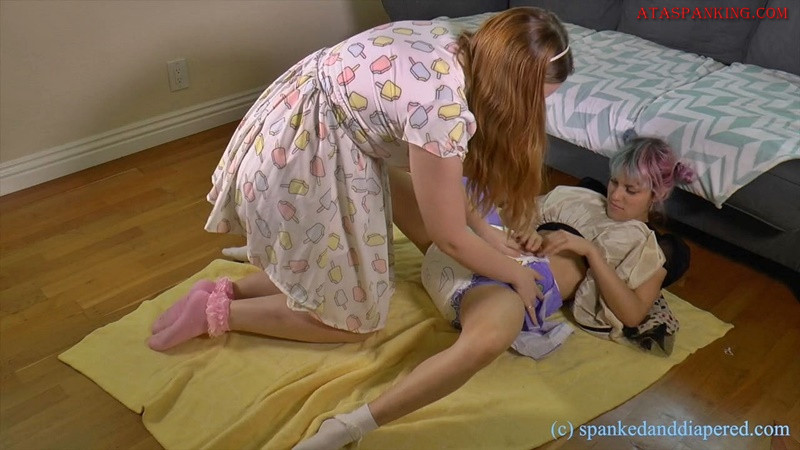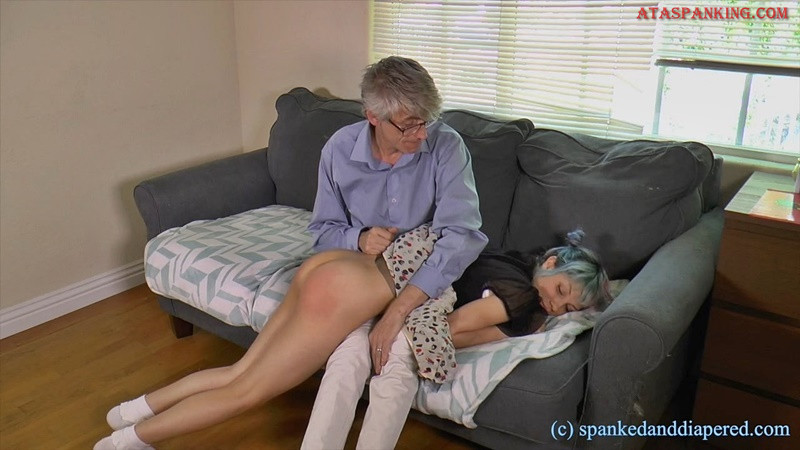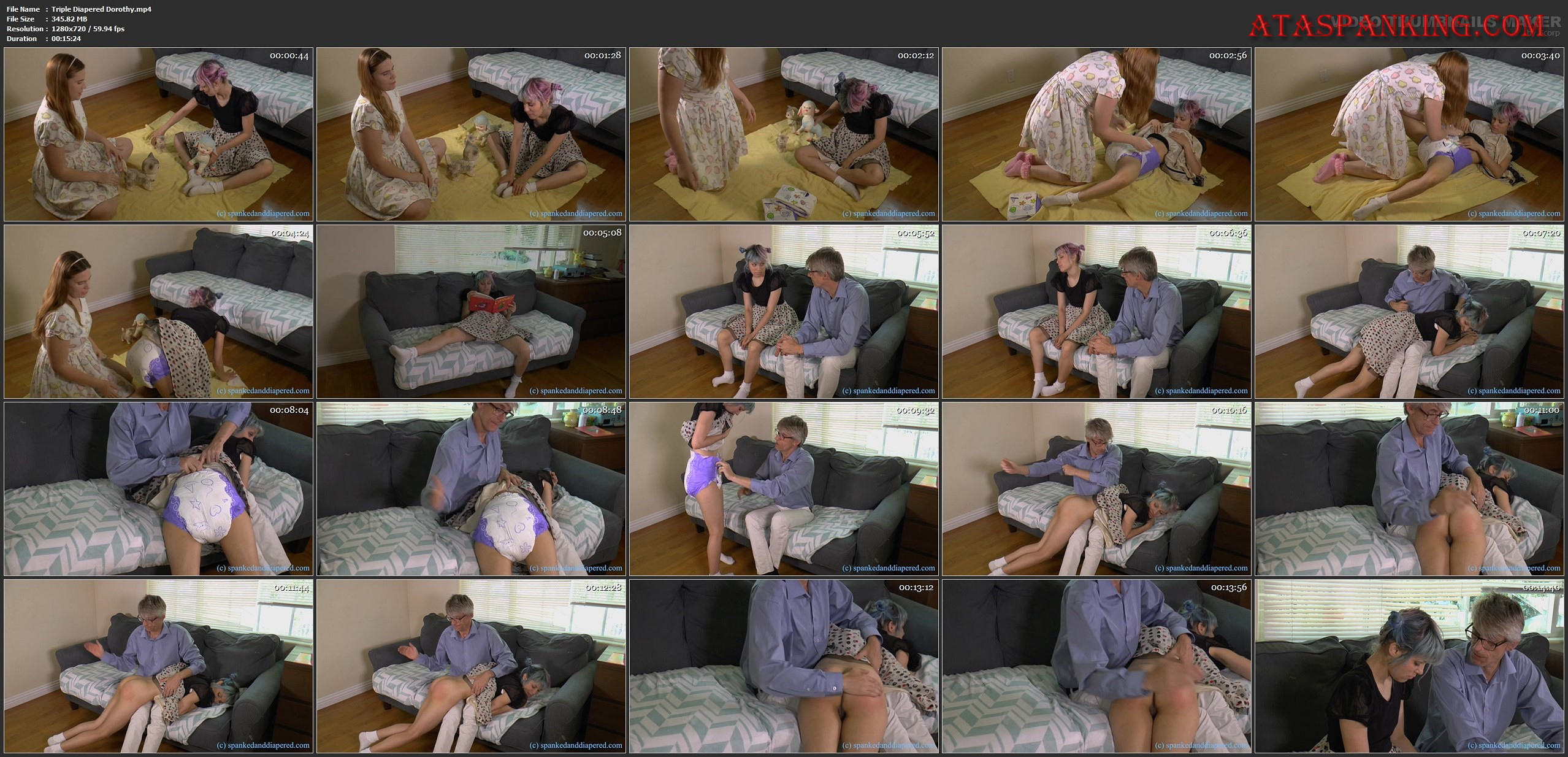 Little Dorothy Burnett is playing with her friend, Alex Reynolds. The two little girls discuss the fact that Dorothy is in trouble for biting her little brother. Dorothy worries about what will happen when her Daddy gets home, and tells Alex she will probably get a spanking. Alex has a brilliant idea: Dorothy is just a little girl and she still wears diapers, so Alex tells her that she can help protect her from the spanking. She returns with two more diapers and then puts her friend into them, one over the other. Dorothy is extremely padded now. Her tiny little bottom looks comically large under all those layers of fluff, and she can hardly move with all the crinkly plastic keeping her legs apart, but Alex gives her a few smacks and Dorothy confirms that she can't feel a thing through all these diapers.
Later, Dorothy's Daddy, Paul Kennedy, comes home and sits his little girl down to talk about her behavior. He lectures her about being kind to those younger than her, and then pulls her across his knee for a spanking over her diaper. He gives her several smacks over her triple diapered bottom but soon realizes what's going on: after all, Dorothy isn't reacting to the spanking whatsoever, and her bottom is noticeably padded.
As a punishment for trying to pad her way out of feeling a spanking, Daddy takes ALL of Dorothy's diapers off and spanks her on her bare bottom. She's a very sorry little girl after that!
There are few people who look cuter in diapers than petite little Dorothy, and what's better than one diaper on her? Three! She's sweet as pie in her littlespace as always and looking remarkably cute with all that padding. Don't miss this one!
Alex Reynolds, Dorothy Burnett, Paul Kennedy
File Name : Triple Diapered Dorothy.mp4
File Size : 345.82 MB
Resolution : 1280×720
Duration : 00:15:24
http://95.215.205.103/7e08e64624a9058f/Triple_Diapered_Dorothy.mp4